12 April 2021
BisB Launches its Latest Innovative Payment Solution 'Future Leaders'

Bahrain Islamic Bank (BisB), recently released to the market its latest technological innovations with the launch of "Future Leaders", a cashless payment solution that enables parents to keep track of their children's transactions, while encouraging youth to better manage their spending and learn financial management early on, through using a unique Prepaid Solution which comes with an optional wristband that can be used with the Bank's mobile application and through the BisB website.
With the launch of Future Leaders, BisB is the first Bank in Bahrain to introduce a wearable instrument for children to conduct their transactions.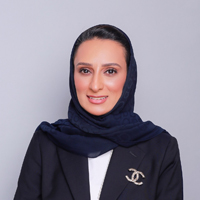 The Future Leaders prepaid card account can be opened and activated by parents for their children between the ages of 7 and 18 years. The solution will be online and NFC enabled, which can then be used to make purchases in stores as well as online.
The Future Leaders card comes with an optional wristband where payments can be made on the go without even using the card, whereby parents will swiftly get a notification through sms for each payment process.
On this occasion, Dalal Al Qais, Chief of Retail Banking at BisB, revealed, "With the launch of our latest innovative solution "Future Leaders", we are providing a cashless, seamless and secure service and encouraging the youth of today to learn the art of managing their money, providing them with a greater sense of independence and responsibility and putting them on the path to financial acumen, under the supervision of their parents. Offering parents peace of mind, kids can easily use the service to complete their daily transactions, be it paying for school fees, buying meals at the canteen, purchasing books or even shopping online. This comes in line with BisB's efforts to catalyze digital transformation in the financial sector by providing advanced innovations to transform our customers' experience, and also elevate the Banking Sector holistically within the Kingdom of Bahrain.
The Parents can open a Future Leaders card account for their children online via BisB Mobile. And will have the option to choose the required Payment device that their kids will be using.
Back