27 April 2021
Bahrain Islamic Bank (BisB) Introduces an All-New Service Enabling Customers to Withdraw Cash from ATMs Using Benefit Pay

Bahrain Islamic Bank (BisB) announced the launch of a new service added to its ATMs at the end of March of this year, allowing customers to make cash withdrawals or balance inquiries using the Benefit Pay App on their personal android smartphones, without the need for a bank card. This launching came in line with BisB promise to simplify the money matters of its valued customers.
BisB aims to provide its customers with the easiest and most convenient banking and financial solutions to conduct their various transactions. The launch of the new service comes in line with the bank's strategy to enhance their user experience, through the provision of access to a wider range of desired contactless solutions, much preferred under the current circumstances.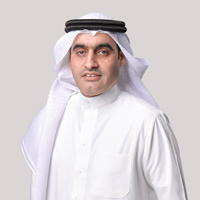 On this occasion, Mr. Osama Nasr, BisB Chief Information Officer said: "We are pleased to extend this new feature to our customers, as we continue to introduce integrated banking services and products that cater to their various needs, in line with our digital transformation goals. We are also proud of our successful cooperation with The BENEFIT Company, and look forward to delivering the latest financial solutions supported by easy, safe and secure technologies."
On his part, Mr. Riyad Al Maraj, Assistant General Manager of Information Technology at the Benefit Company, said: "It is our pleasure to take the initiative to provide advanced solutions and features that contribute to enhancing the level of services available to the public. Our close cooperation with BisB and the rest of the banks comes within the new features of the BenefitPay app, which is considered the national e-wallet. Appreciating the effort of the technical and administrative teams in the Benefit Company and BisB on this launch."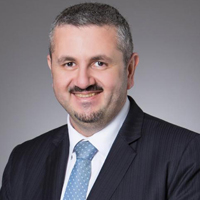 Customers can utilize this service with ease following simple steps, beginning with activating the NFC feature on their Android smart devices, and adding their personal BisB-issued bank cards to the Benefit Pay App. Customers can then access the "Wallet Management" option in the application's menu and choose the "Manage electronic cards' option ". Upon completion, customers will be able to activate the contactless payment feature through the app and immediately be able to make contactless cash withdrawals by entering "Benefit Pay" and selecting the required bank card, placing the phone near the (NFC) located on ATMs, which will then activate the process to withdraw cash.
For more information on the new service, visit the Bahrain Islamic Bank website https://www.bisb.com/
Back