Transforming the Future of Banking
20 September 2021
A Future Ready Mindset & Personalized Service Will Be Key Moving Forward
By Maisa Shunnar, Chief of Strategy Implementation & Transformation, BisB
Technology has always had a considerable impact on businesses and their evolutionary journey. In order to continue to place customer requirements at the forefront of decision-making, businesses have adopted advanced solutions entirely focused on providing a more simplified, streamlined and value-adding experience. To boot, the past two years alone have further accelerated the onset of various tech changes, which have permanently transformed the business landscape we once knew, particularly within customer-facing industries, shifting traditional approaches and business methodologies to a future-forward mindset.
Today, customers are benefiting from a full-fledged, end-to-end, digital experience that can be found across every corner - from Big Tech companies to Fintechs, everyone is grasping for the opportunity to prove themselves as a pioneer in the financial industry. With Big Tech giants in the likes of Apple and Amazon creating their own integrated payment solutions, and Fintechs continuing to push the boundaries of innovation - unrestricted by the same regulations as their traditional banking counterparts - customers are now living in a golden era where they are spoiled for choice.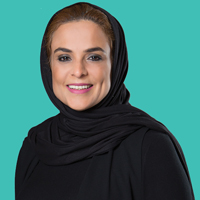 While banks are viewed as a secure place to handle money, they have yet to retain earned loyalty in the form of a long-term following, especially in the aftermath of the financial crisis which inevitably led to lingering feelings of distrust. In stark comparison, it would be tough convincing a user of any Apple product, which have rightly gained their own tribe, to switch to Samsung, which have their own devoted ambassadors, and vice versa. In order to bridge this gap, now, more than ever, banks need to elevate themselves and depart from offering traditional brick-and-mortar services or products that cater to the masses.
While there is a long way to go to begin to build back trust and loyalty, the road ahead is paved with opportunities. For starters, banks need to evaluate their existing relationship with technology, and go beyond simply digitizing customer information or offering virtual cards. To truly take a step forward, banks need to integrate a tech-first mindset and a transformative approach into their business practices and daily work routines, thus contributing to creating a more evolved industry as a whole.
Take Artificial Intelligence (AI) as a prime example. Instead of using AI as cost-saving mechanism to automate customer service, it can be used as a way to start informed two-way conversations, and collect information about services customers truly need, or better yet - will need - in the foreseeable future. With the ongoing advancements in technology, to truly provide the level of services customers are expecting in this day-and-age, the power of AI ought to be harnessed to create more personalized experiences and insights that cater to every individual customer. Moving forward, the future of banking will increasingly look like a digital world come to life.
However, the integration of AI into any bank's business model is just the starting point. Besides the fact that tech trends are fickle and susceptible to changing at any given moment with bigger and better ideas forever being introduced, the key imperative for banks is to have an innovative mindset that caters to serving customers with a personal touch.
To be considered a player amongst industry leaders today, banks need to employ digitization as a tool to share knowledge, offer personalized service, and improve their relationships with customers to create real engagement and gain a deeper understanding of each and every customer's requirement. In this manner, relationships with customers are cemented through earned trust and enduring loyalty.
At the end of the day, trust lies at the foundation of every relationship. Ultimately, in banking, trust is earned through consultation. As we emerge from the height of the pandemic, customers are seeking out much-needed advice in planning for what's next, and not every customer has the same level of knowledge or financial acumen. From money management, to investment, to saving schemes, to simply deciding which product suits their daily lifestyle; customers are expecting trust-based advisory and counsel to help them plan for an uncertain future, and aim to achieve financial well-being.
The time has come for us to turn our customers into true believers, and as banks, the onus lies on us to lean into transformation, and effectually provide that service.
Back