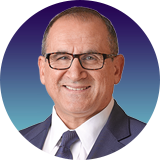 Hassan Amin Jarrar
Chief Executive Officer
Mr. Hassan Amin Jarrar is one of the most prominent banking leaders in the region with more than 30 years of international, regional and local banking experience. Prior to his appointment as Chief Executive Officer of Bahrain Islamic Bank in July, 2015, Mr. Jarrar's diverse career in Banking includes extensive experience in retail, SME, and corporate banking in the Middle East and the US. Regionally, Mr. Jarrar served as Chief Executive Officer of Standard Chartered Bank, Head of Corporate and SME Banking at Abu Dhabi Commercial Bank, and Head of Corporate Banking, Abu Dhabi at Mashreq Bank. Internationally, he has two decades of experience in key management positions in leading banking institutions in the United States; namely with Security Pacific Bank, and Bank of America. Mr. Jarrar holds a B.Sc. in Finance from California State University, San Jose. He is Chairman of Liquidity Management Center, "LMC", and serves on the Boards of Bahrain Bourse, the Bahrain Association of Banks, Tamkeen, and Bahrain Economic Development Board, Thomson Reuters MENA Regulatory, advisory board.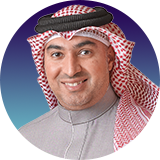 Wesam Abdul Aziz Baqer
Head of Corporate & Institutional Banking
Mr. Wesam Baqer is an experienced Banking professional with a diverse career covering all facets of Corporate Banking, Private Banking, and Business Development. Mr. Baqer joined BisB in 2008 as the Head of the Corporate Banking. Previously, he held the same post at National Bank of Kuwait. Prior to that, he managed corporate relationships with HSBC for 8 years. He is a board member representing BisB in various companies and is an active member in charitable and community service societies in Bahrain. Mr. Baqer completed an Executive Management Leadership Diploma from Darden Graduate School of Business, University of Virginia (USA). He also holds an M.Sc. (Economics) in Finance and Investment Management from the University of Aberdeen, Scotland, and a BS in Business Administration from the University of Bahrain. He is a Certified Financial Adviser (CeFA), and a member of the Chartered Institute of Bankers.