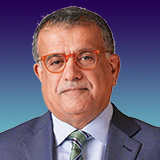 Mr. Khalil Ebrahim Nooruddin
Board Member
Non - Executive & Independent Director
elected on 23 March 2016
Mr. Khalil Ibrahim Nooruddin is an experienced banker, at both an executive and board level. Currently, he is the Managing Partner of Capital Knowledge, a consulting and training company. Over the past eight years, he has concluded several consulting assignments for financial institutions, working on strategy formulation and implementation. Prior to this, Khalil Nooruddin worked for Investcorp Bank, Bahrain; UBS Asset Management in London and Zurich; and Chase Manhattan Bank in Bahrain. He is an active member of several civil and professional societies in Bahrain. A Chartered Financial Analyst, Mr. Nooruddin holds an M.Sc. in Quantitative Analysis from the Stern Business School at New York University, USA; and a B.Sc. in Systems Engineering from the King Fahd University of Petroleum & Minerals, Saudi Arabia. He has over 30 years' professional experience.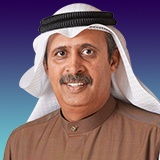 Mr. Ebrahim Hussain Ebrahim Aljassmi
Board Member
Non - Executive & Independent Director
elected on 23 March 2016
Mr. Ebrahim Husain Ebrahim Aljassmi served as Chief Executive Officer & member of the Board of Directors of Khaleeji Commercial Bank until June 2012, and continued to serve as a Board member until July 2013, and currently is a Board member in Ibdar Bank.
Prior to this, he served as Chief Executive Officer of the Liquidity Management Centre. Previously, at the Arab Banking Corporation ABC, he held the positions of Vice President Global Marketing Unit, and Vice President of the Treasury & Marketable Securities Department, General Manager ABC securities. Also he held the position of General Manager BBK Financial Services and Al-Shamil Bank. He holds an MBA Finance from the University of Bahrain and a B.Sc. Economics from Kuwait University; and has over 35 years' experience in both Islamic and conventional banking.